In January 2021, EDGG had 1,340 members from 64 countries. Anyone who is interested in natural and semi-natural grasslands in the Palaearctic realm can become a member of the EDGG without any obligation or fee. Please simply write an e-mail including your complete address to Idoia Biurrun, (idoia.biurrun@ehu.es), who handles the membership list.
Please follow the links below to find detailed information about the current executive committee, past members of the committee, our bylaws and the editorial team of the homepage.
Latest information about our activities can be found here.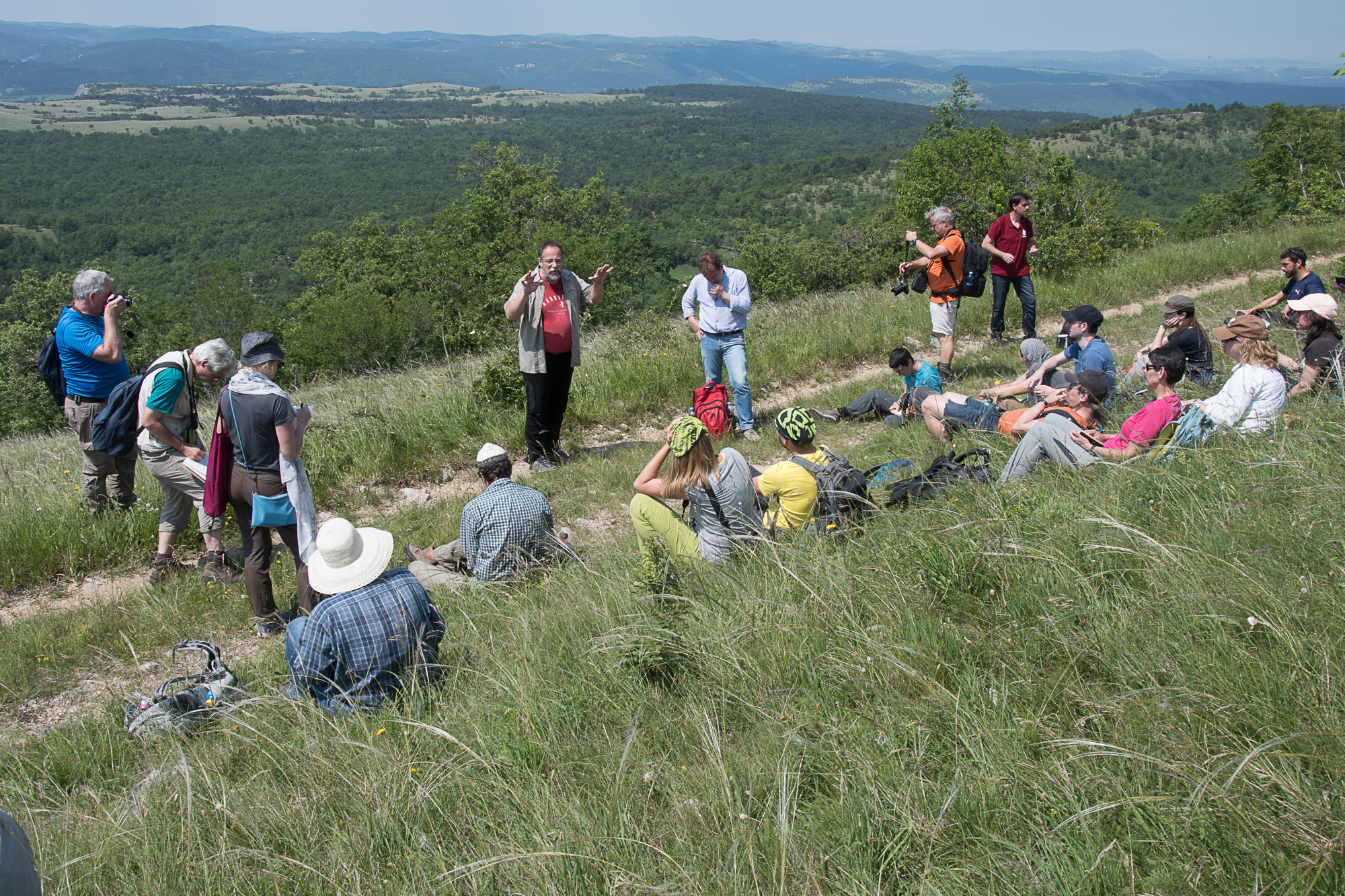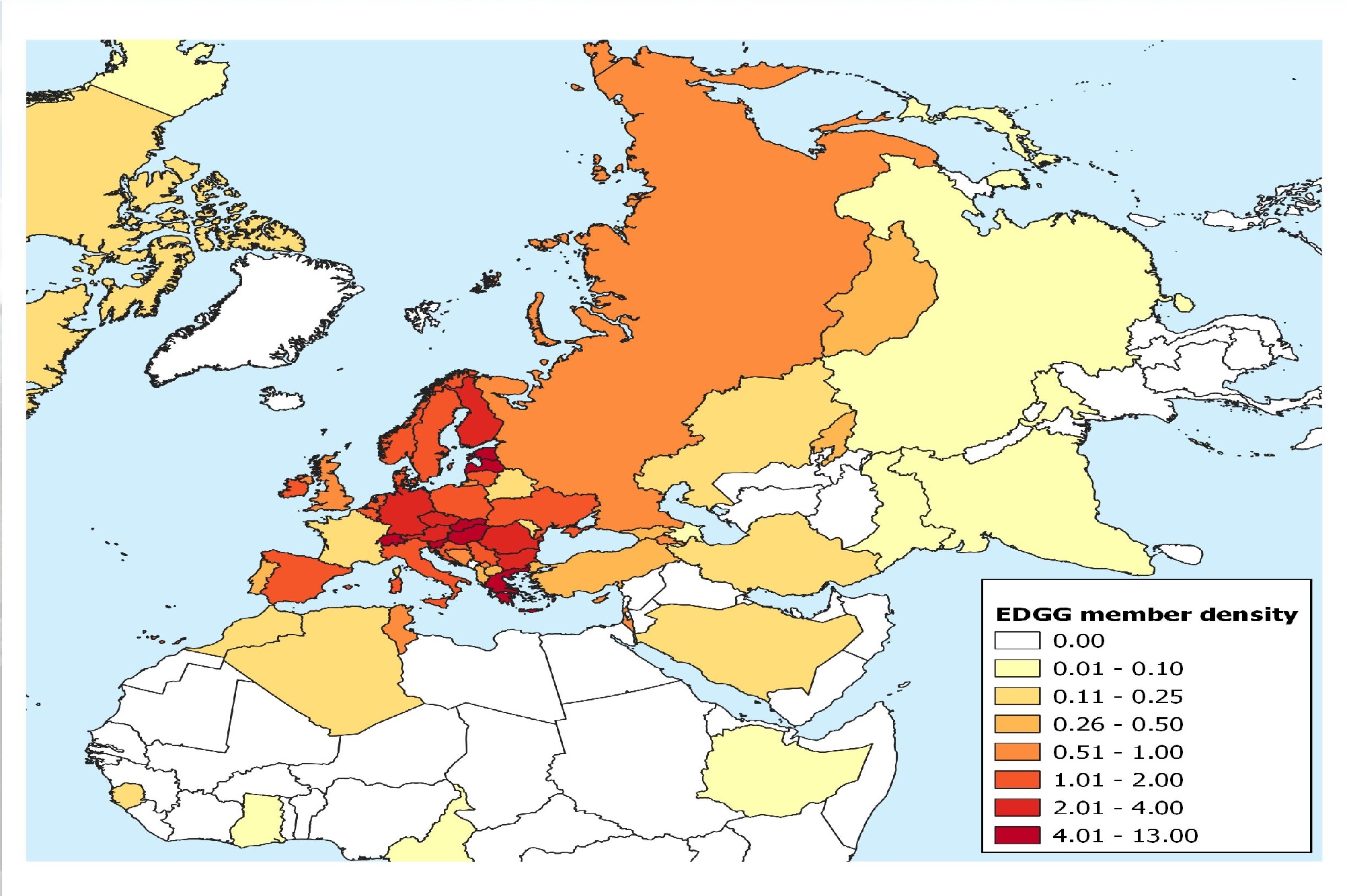 Left: A photo by Jürgen Dengler from the mid-conference excursion in EGC 2019, Graz, Austria. Right: Density of EDGG members per 1 million inhabitants. The map focuses on the Palearctic region. The population data of the countries was obtained from https://www.worldometers.info/ (extracted on 21 April 2021). The member densities of USA (0.0060), Brazil (0.0047) and Australia (0.1960) are not shown.
We are grateful to our friends who worked for EDGG for several years previously:
MONIKA  JANIŠOVÁ
Monika is a researcher interested in vegetation classification. She was one of the founders of EDGG, working as a chair between 2008-2015. During that time, she was the Chief Editor of the EDGG Bulletin, the predecessor of Palaearctic Grasslands. 
SOLVITA RŪSIŅA
Solvita, one of the founders of the EDGG, does research on grassland ecology in Latvia. She worked for the EDGG between 2008-2013. She was responsible for homepage administration and conference organization.  
PÉTER TÖRÖK
Peter is a researcher interested in conservation and restoration of vegetation, functional ecology. He worked as a chair between 2009 and 2021. During that time, he was the IAVS Representative and deputy chair for the special features organization.
MICHAEL VRAHNAKIS
Michael does research on grassland ecology in Greece. He worked or the EDGG between 2009-2019. He was responsible for conference organization.