Field Workshop 2018 in Austria: lichen identification in the field, sampling vegetation on rocks, fieldwork on steep slopes; photos from EDGG Archive
Since 2009, the EDGG Field Workshops (formerly known as EDGG Research Expeditions) are a major element of the annual activities of EDGG. They aim at the collection of standardised, multi-scale and multi-taxon diversity and composition data (see Dengler et al. 2016) from understudied Palaearctic grassland types. The data collected during the Field Workshops are used for joint publications by the participants and they are fed into the EDGG vegetation-plot database, called GrassPlot (Dengler et al. 2018). While originally only vascular plants, bryophytes, lichens and soil data have been collected, we meanwhile aim to include other taxonomic groups that could reasonably be sampled during a once-off visit, including grasshoppers, leaf hoppers, spiders, and butterflies (Dengler et al. 2016; Polchaninova et al. 2018). So far 16 such events took place in different parts of Europe and Asia (Please find detailed information on Past Field Workshops page). Though the main focus is on plants, scientists interested in other taxonomic groups are welcome to join to conduct surveys on plots.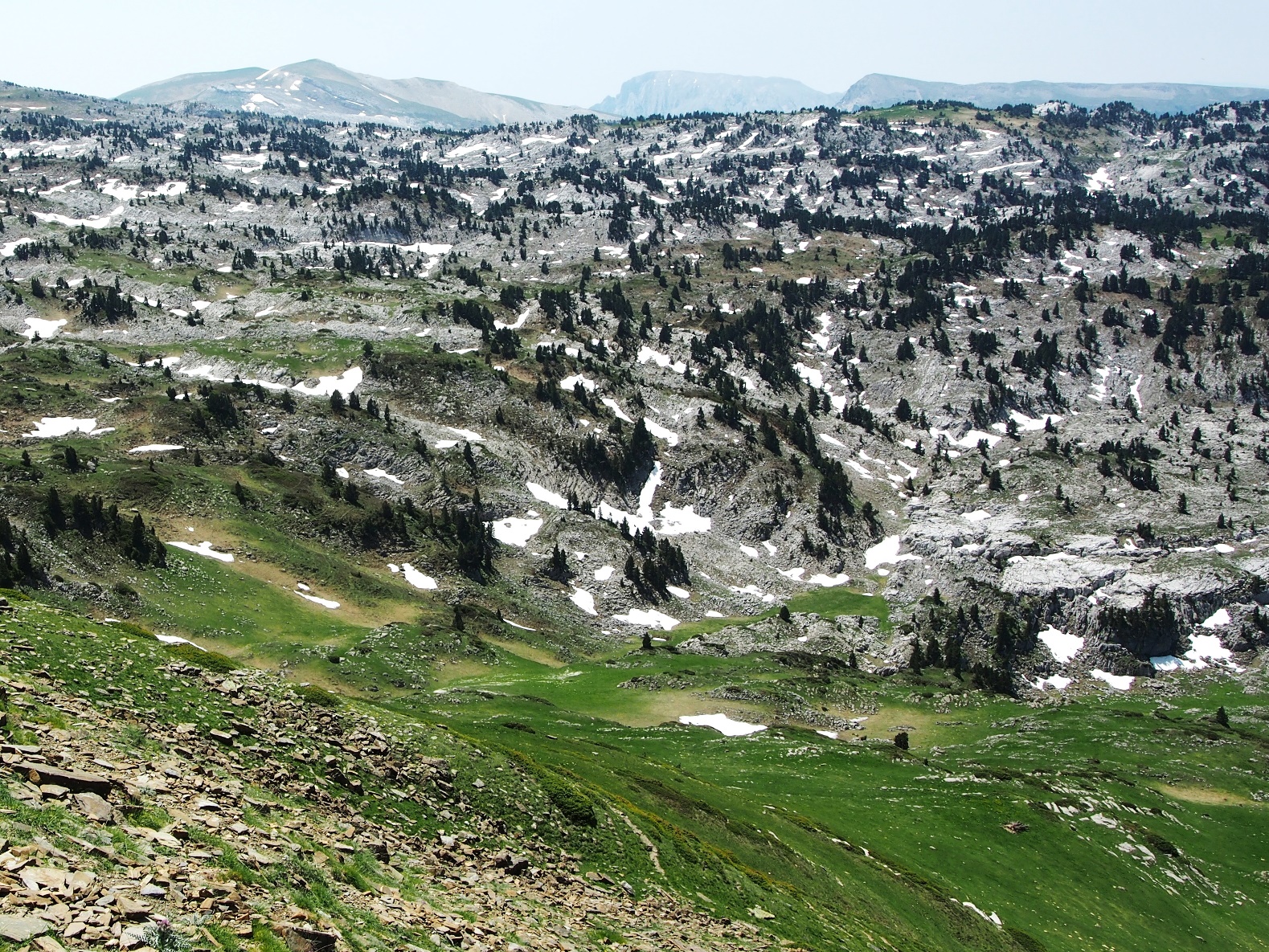 EDGG developed its own survey method composed of 100 m2 biodiversity plots with a nested design as well as standard plots of 10 m2. Detailed information can be found in files under the heading: EDGG sampling methodology at the end of this page.
Field Workshop 2022 will take place in Ukraine, and will focus on steppe grasslands along precipitation and temperature gradients. From Kherson to Poltava regions, desert steppes, bunchgrass steppes, forb-bunchgrass steppes and meadow steppes will be sampled following the EDGG standardized methodology. We hope that all interested EDGG members can participate, but please take into account that up to 20 participants are allowed. The Field Workshop was postponed due to pandemic in 2020 and again in 2021. Applicants registered in 2020 will have priority when they apply again. We are looking forward to a good mixture of long-term participants and "newcomers", of members at different academic levels (from Bachelor students to professors) are the core of the sampling, we are very eager to include also bryophyte and lichen specialists as well as zoologists and/or microbiologists who wish to sample their respective taxonomic groups on the same plots.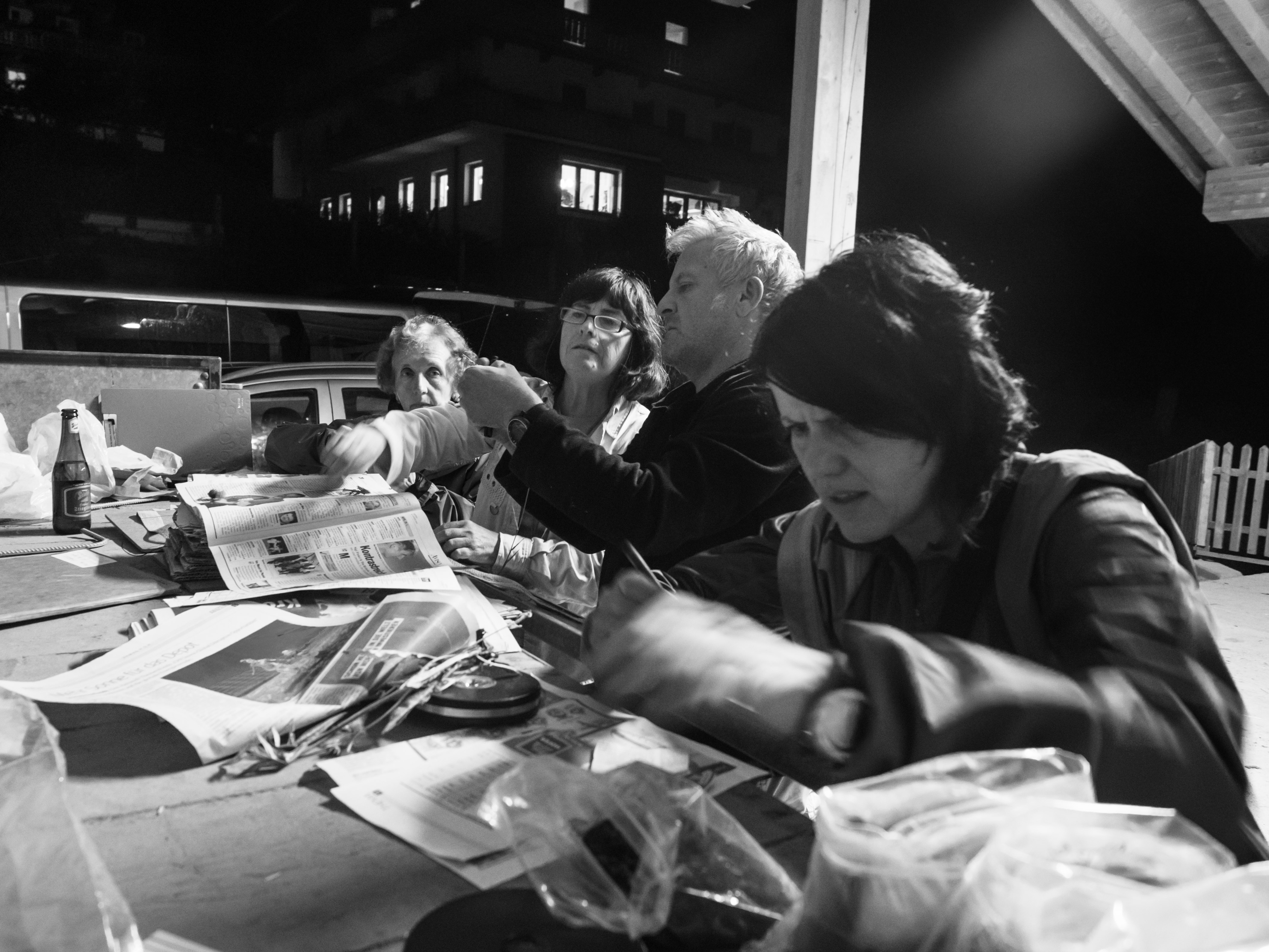 Field Workshop 2018 in Austria: work in the morning, plant pressing in the evening, lunchtime in grasslands; photos from EDGG Archive
EDGG Sampling Methodology
EDGG implements a comprehensive standard survey method for plants. Please use links below to read about sampling methodology.
References
Dengler, J. 2018. The beauty of xerothermic vegetation complexes in Ausserberg (Rhone valley, Switzerland). Palaearctic Grasslands 38: 34–38.
Dengler, J., Boch, S., Filibeck, G., Chiarucci, A., Dembicz, I., Guarino,R., Henneberg, B., Janišová, M., Marcenò, C., (…) & Biurrun, I. 2016. Assessing plant diversity and composition in grasslands across spatial scales: the standardised EDGG sampling methodology. Bulletin of the Eurasian Dry Grassland Group 32: 13−30.
Dengler, J., Wagner, V., Dembicz, I., García-Mijangos, I., Naqinezhad, A., Boch, S., Chiarucci, A., Conradi, T., Filibeck, G., (…) & Biurrun, I. 2018. GrassPlot – a database of multi-scale plant diversity in Palaearctic grasslands. Phytocoenologia 48: 331–347.
Polchaninova, N., García-Mijangos, I., Berastegi, A., Dengler, J. & Biurrun, I. 2018. New data on the spider fauna (Araneae) of Navarre, Spain: results from the 7th EDGG Field Workshop. Arachnologische Mitteilungen 56: 17-23.
EDGG is open to any offers to organize our field workshops in a different places. If you are interested in organizing field workshop in your place, please contact with chairs responsible for field workshop organization: Idoia Biurrun, (idoia.biurrun@ehu.es) and Iwona Dembicz (i.dembicz@gmail.com).